About Just Anna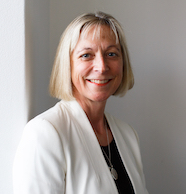 Just Anna is a strategic communications and media training consultancy founded in 2012.
Principal Anna Grutzner has more than 20 years' experience in communications, stakeholder engagement and media training.
Based in Sydney, Just Anna works with clients in New South Wales, Victoria and nationally to deliver on their business objectives.
Anna is experienced at developing and managing major communication projects involving profile-raising, stakeholder engagement, branding, merger communications and change management. Strategy development and writing are among her areas of expertise.
Anna is a former director and owner of PR consultancy Fenton Communications, where she led the media training team and was head of the Sydney office.
She previously worked as a journalist in Melbourne and Canberra for The Australian, The Canberra Times and The Herald (Sun Herald), including a four-year period as a political correspondent in the Canberra press gallery. While living in France for two years, she contributed a daily commentary to ABC Radio and worked as a French-English translator. She has also taughted adults English as a Second Language at EF Sydney.
Anna has a Bachelor of Arts (Hons) from the University of Melbourne. She is accredited in Certificate IV Training and Assessment, CELTA (Certificate in English Language Teaching to Adults).
Anna has a strong social justice focus. She is Deputy Chair of the Women's Housing Company and is a member of the Public Relations Institute of Australia (PRIA). She loves tennis, travel and her miniature schnauzer.